Today, businesses derive valuable insight from online, cloud-based, and local sources of data. This data alone can seem overwhelming unless its value is extracted and analyzed using business intelligence and data analytics solutions.
Meaningful data helps business leaders and managers make better decisions faster. This provides a competitive edge that can make a world of difference to any business. Our team of experienced business intelligence, data analytics, and data mining experts ensure that you have all the valuable data you need right at your fingertips. We leverage cutting-edge tools, techniques, and methodologies that are in compliance with international and local regulations to make this possible.
Your organization will immediately benefit by having streamlined, accurate and efficient access to crucial data through our business dashboards and report automation solutions. This results in better outcomes for your business and more satisfied customers.
Areas of Expertise
Data Transformation
Data Cleansing & Deduplication
Related Articles
---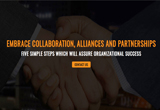 There is no question the global shift which occurred due to the COVID-19 pandemic has impacted every industry, and none more so than the Healthcare industry.