Our Architecture, Engineering, and Construction services benefit our clients by reducing overhead costs, reducing labor expenses, gaining insights into the latest technologies, and creating faster turn-around time on projects.
Vee Technologies' AEC solutions deliver accuracy and competency by utilizing our deep experience, relevant software and cutting-edge technology to produce industry-best results. Our global footprint has been recognized in Fortune and Inc. 500 Magazines for superior operational management that has delivered successful outcomes for our clients. Our AEC services include engineering, design as well as drafting and BIM modeling in architecture, mechanical, electrical, plumbing, fire protection, and structural.
Our business model provides engagement flexibility through a dedicated studio or a project team model. Our studios and project teams become an extension of our client, meeting your exact needs. This approach benefits our clients by providing additional capacity, scalability, project to project continuity, efficiency, repetitive quality, and reduced costs.
.
Through client collaboration our architectural staff transforms ideas, plans, and designs into functional models and drawings. Our staff will use the latest technologies with BIM360, Revit, AutoCAD, Navisworks and many other tools.
Our group of MEP specialists provide expertise in mechanical, electrical, plumbing, fire protection and extend building design services. With a dedicated design and execution team, we deliver solutions by ensuring adherence to our client's standards.
Our structural engineering teams up with our client to create viable safe structures in industrial and commercial facilities. Our team will use state of the art technologies for design, analysis, 3D modeling, and drafting.
Related Articles
---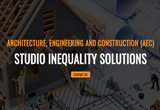 Not all of Vee Technologies' AEC studios are equal – some operate at higher levels than others. In order to improve all AEC studios across the board, it makes sense to study the high performers and determine why they are working so well. Read more
---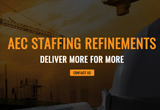 Unlike tactical purchasing, strategic selling stands on a "More for More" platform; it means we charge higher fees for a better service relative to our competitors, many of which pitch low-cost drafting in lieu of process excellence.