The focus of Revenue Cycle Analytics is to streamline and improve the revenue cycle process by capturing the maximum amount of revenue at the ideal level of cost containment.
Vee Technologies specializes in healthcare revenue cycle analytics aimed at providing a complete snapshot of business functionality. These include:
Denial analytics
Payer behavior and analytics
Underpayment and zero payment analytics
Automated RCM performance metrics
Write-off and appeals data
Data integration
Detailed and insightful dashboard visualization
Related Articles
---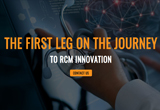 Healthcare is undergoing significant change. The shift from fee-for-service (FFS) to value-based healthcare payment models demands out-of-the-box thinking to meet new challenges.