Allow our virtual scribes to provide you with additional time by documenting encounters directly into your EMR.
The world is changing at a rapid pace. The digital age has connected individuals in ways never before imagined. With this change comes exciting new possibilities that can impact our daily lives and the businesses that we run. In healthcare, clinical outcomes are exceptionally important, and one of the most prominent issues providers face is a lack of time due to the increasing amount of clerical duties.
While most healthcare providers are familiar with an in-person medical scribe, a virtual scribe is less understood and extremely underutilized. Vee Technologies' intuitive platform records the patient visit, at which point a scribe listens to the HIPAA-secured audio recording of the encounter and then enters pertinent information into the EMR as directed by the provider. The provider / scribe relationship is maintained, and the provider has an opportunity each day to discuss the previous day's notes with the scribe.
The virtual scribe is in a remote location that utilizes HIPAA compliant technology to navigate and enter clinical notes into the EMR, and the encounter recording can take place on a Mac, Windows, Android, iPhone or iPad. At the end of each session, the provider uploads the audio to the scribe through a secure platform. The scribe then accesses the recording and works directly in the provider software environment to enter the notes for the encounter following standard documentation guidelines, allowing the provider to focus solely on the care of their patient. In addition to increased patient satisfaction, physician burden is reduced through a decrease in administrative tasks, providing additional time to see patients. All medical records are ready for provider sign off within 24 hours of the visit, resulting in minimal turn-around-time for claim submission.
Addressing the Needs of Today, With the Technology of Tomorrow
The advantages of Virtual Scribe Services:
Providers can focus on the patient rather than documenting the encounter
Provider productivity improves
Providers can see 10-15% additional patients per day
Improved work-life balance as our scribes save upwards of 2-3 hours of a provider's time per day
Increases doctor/patient time
Improves patient care satisfaction
Ability to listen, replay, and ensure the services are documented accurately
Increases provider efficiency
Provider indemnification as the encounter is recorded
Alleviates onsite scribe scheduling and no-show issues
Flexible availability
System agnostic
Reduces administrative functions
Increase accuracy and specificity in documentation
Virtual Scribe Services eliminate the burden providers face with medical chart documentation and is built to streamline the way that care is delivered.
At Vee Technologies, we create Extraordinary Outcomes by delivering accuracy, competency, and collaborative teamwork that are designed to enhance productivity and maximize revenue.
Related Articles
---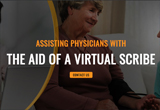 Physicians today cite the administrative burden added to the work of patient care as the main reason for burnout. Chief among those administrative burdens was documenting in the electronic health record (EHR).
---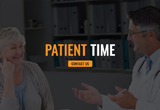 "My interaction with the patient in the exam room has been lost and replaced with large amounts of data entry on my part. I click away, staring at the screen and barely have time to make eye contact with my patient. This is the greatest loss, in my opinion."