Hospitals, physician groups, medical groups, ambulatory surgical centers and private practices often outsource medical coding to avoid common issues such as upcoding, undercoding, incorrect coding, modifier errors and numerous other problems that frequently result in claim denials. Outsourcing this piece of the revenue cycle can improve coding accuracy, maximize revenue and ensure compliance by reducing or eliminating the risk of a RAC audit.
Organizations that utilize in-house coding often find that adopting a partial or full outsourced option increases productivity, increases accuracy and reduces overhead costs, while allowing room for the organization to scale.
Vee Technologies provides end-to-end coding solutions that maintain the highest levels of accuracy, specificity and compliance. Our certified medical coders remain up to date with all regulatory changes, while providing the highest level of service in the industry.
Outsourcing your coding requirements to Vee Technologies ensures that you receive the following benefits:
Concern
Vee Technologies Solution
Security & Compliance
HIPAA Certified Compliant
SSAE-18 SOC2 Type II Audited
ISO-27001 Certified
ISO9001 Certified
No remote coders
No subcontractors
Communication Issues
US based operational support teams
Account managers who possess strong language skills
Robust Governance program
Regular on-site visits
Time Difference
India based team available daily until at least 12 noon eastern
US operations support team is in eastern time zone
Culture
US designed and driven account management model
Fortune 500 account expertise
Related Articles
---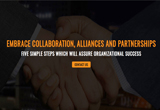 The turmoil within and around the U.S. healthcare and medical services sector has stretched many enterprises to their financial limits. Read more